New Income Issue – MCP Master Income Trust
15 Aug 2017
Gamma Advisory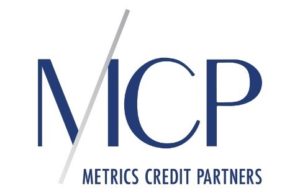 Gamma Wealth Group is offering clients the opportunity to invest in a unique investment class and enabling investors to access monthly income from lending to Australian corporates.
MCP (Metrics Credit Partners) is an Australian debt-specialist fund manager currently managing over $2bn in assets for wholesale investors.  Investing in corporate bonds has traditionally been available only to investors in minimal parcel sizes of $50,000 per corporate bond.  MCP Master Income Trust allows you to invest as little as $1,000 across a diversified corporate loan portfolio that is listed on the ASX.
Keys features of the investment:
Experienced management team originating, structuring, negotiating and managing over 50 corporate loans in their portfolio to the likes Woolworths, Healthscope, Qantas, Sydney Airport, Lend Lease, Crown Resorts and Energy Australia.

Focussed on the Investment Grade Corporate Loan Market between A Rated and B Rated Credit Quality.

No loan defaults since inception.

This investment will provide stable monthly cash returns with low capital volatility.

Target return to be 3.25% over the cash rate (net of fees).  The current cash rate is 1.50% so at current cash rate levels this would suggest at least 4.75% per annum.

Returns to be floating and move in line with the Reserve Bank cash rate.

Minimum Investment Size – $1,000

Issue Size – up to $500m

Subscription Price – $2.00

MCP Master Income Trust will be a Listed Investment Trust (LIT) and will be offered at its Net Asset Value (NAV) of $2.00 at listing

Expected ASX Code: MXT

Expected Listing Date: 9th October, 2017
Australian retail investors have previously had limited fixed income exposure.  This investment has the potential to fill that void as it sits between cash/government bonds and the subordinated debt/hybrid market.  Please see the diagram below to see the Fixed Income Market by Credit Quality and the Corporate Loan Market (which MCP Master Income Trust Investments will focus).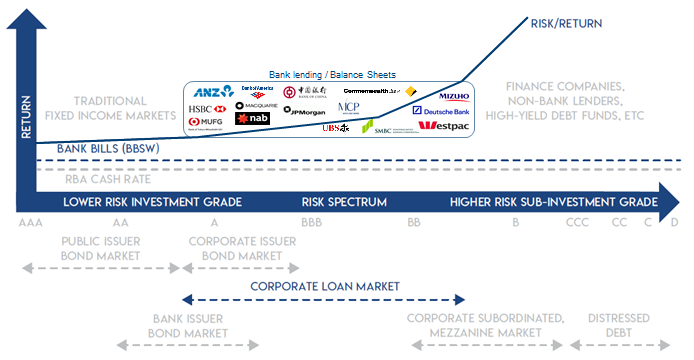 This investment may be suitable for clients requiring income, low volatility and looking for alternatives outside their term deposits and hybrids.  An exposure to this asset class could be part of a diversified investment portfolio.