JUDO BANK
18 May 2022
Gamma Advisory
JUDO BANK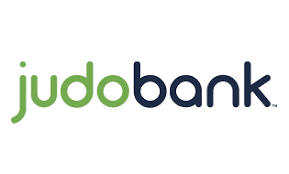 This information is general in nature and may not be construed as advice
Judo Bank listed on the ASX earlier this week under ASX Code (JDO).
Judo Bank is a new and innovative bank that was formed by ex-National Australia Bank executives, servicing the SME (Small to Medium) sized businesses lending market. It is a higher touch, quality service model with technology improvements in an otherwise archaic traditional banking industry. It is not to the point of being a disruptor but it has gained enormous traction in the SME space.
Judo Bank is the first bank to list on the ASX since Macquarie Bank listed in 1996. It listed on the market at $2.10 per share and closed yesterday at $2.24.
There are several reasons why I think this bank could provide long term value to shareholders:
· They have a higher touch tech-based service model without the legacy of the big banks that currently provide poor service
· Judo employs 300 staff, all of whom have equity in the company
· It is competing in a space where the big 4 banks have reduced exposure to business lending over the past 30 years
· Launched in March 2018 Judo Bank has grown their loan book at an astonishing 97% in the past 12 months to $3.5 billion
· They have long term growth potential and have a goal of reaching a loan book of $6 billion in FY 22 and growing to $20 billion over the next 5 years
· It is forecast to be profitable this financial year
A copy of the Judo Bank prospectus can be found by clicking on the PDF below.
https://gammawealthgroup.app.box.com/s/qgemicr54b2oi5ya4bbmy7mzjvdhvcrp