Latitude Group Holdings Capital Notes
17 May 2022
Gamma Advisory
Latitude Group Holdings Capital Notes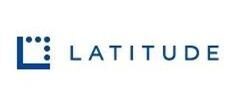 This information is general in nature and is not to be construed as personal advice.
Latitude Group Holdings (ACN 604 747 391) intends to raise $125 million with the ability to raise more or less. The proceeds of the offer will be used to pursue and accelerate further growth opportunities. Latitude is an instalments and lending business. Latitude has a long history of over 100 years dating back to the 1920's when Australian Guarantee Corporation (AGC) was founded to provide finance to purchase household items.
This capital notes offering has the following characteristics: .
Latitude is expected to raise $125m, with the ability to raise more or less.
Latitude Capital Notes are expected to be quoted on the ASX under the code 'LFSPA'
The price is $100 per share with the minimum application being 50 notes ($5,000).
Distributions are paid quarterly and are sub-ordinated, unsecured, perpetual, cumulative floating rate payments and are expected to be fully franked.
The first distribution is scheduled to be paid on 27th January 2022.
The distribution payments will be based on a floating rate. The rate will be calculated based on the 90-Day BBSW plus a margin of 4.75%-5.00% per annum.
Latitude may convert or redeem the capital notes on the optional exchange date (27th October, 2026).
If the notes are converted, holders will receive a number of Latitude shares at a 2.5% discount.
If the notes are redeemed holders will receive an amount equal to the face value (original purchase value) together with any accrued interest.
If the notes are not converted or redeemed on the optional exchange date, then the margin will increase by 3.00% i.e. 7.75%-8.00% over BBSW.
The notes rank ahead of Ordinary Shares and equally with other ranking obligations and behind all senior creditors.
Latitude Capital Notes are expected to trade on the ASX on the 29th September, 2021.
(https://moneysmart.gov.au/investments-paying-interest/hybrid-securities-and-notes) can be found on ASIC's Money Smart website.
The prospectus for this issue can be found by clicking on the link below:
https://image.portfolioaccess.nab.com.au/lib/fe941274746d047877/m/1/0127d7bd-4294-4e56-af2b-086b8c7447da.pdf